Problems with Manage Access in OneDrive
OneDrive sharing links technology is powerful, which allows people to scope the audience based on their affiliation to a company, groups, access history, etc. That brings complexity into managing access experience and often causes frustration.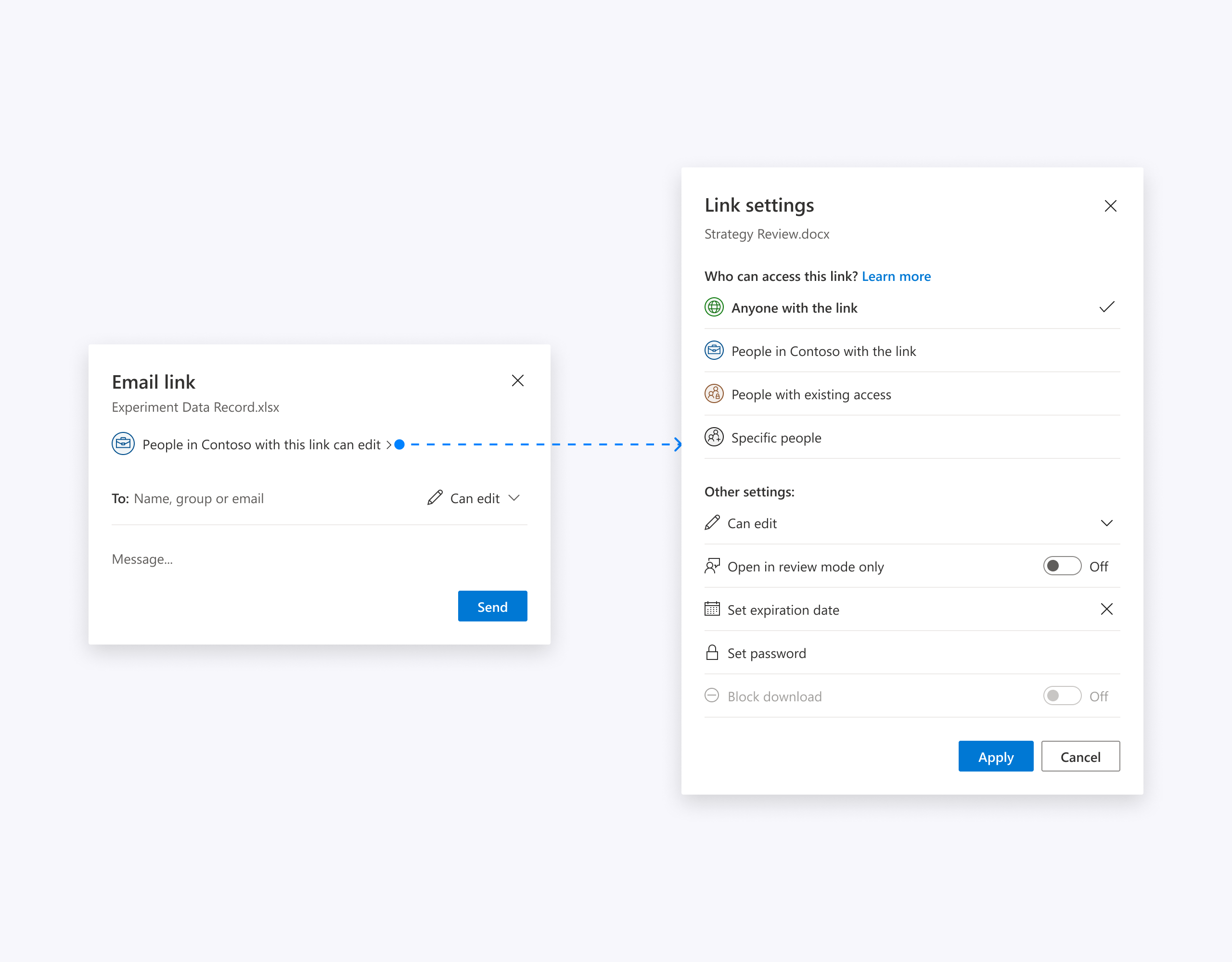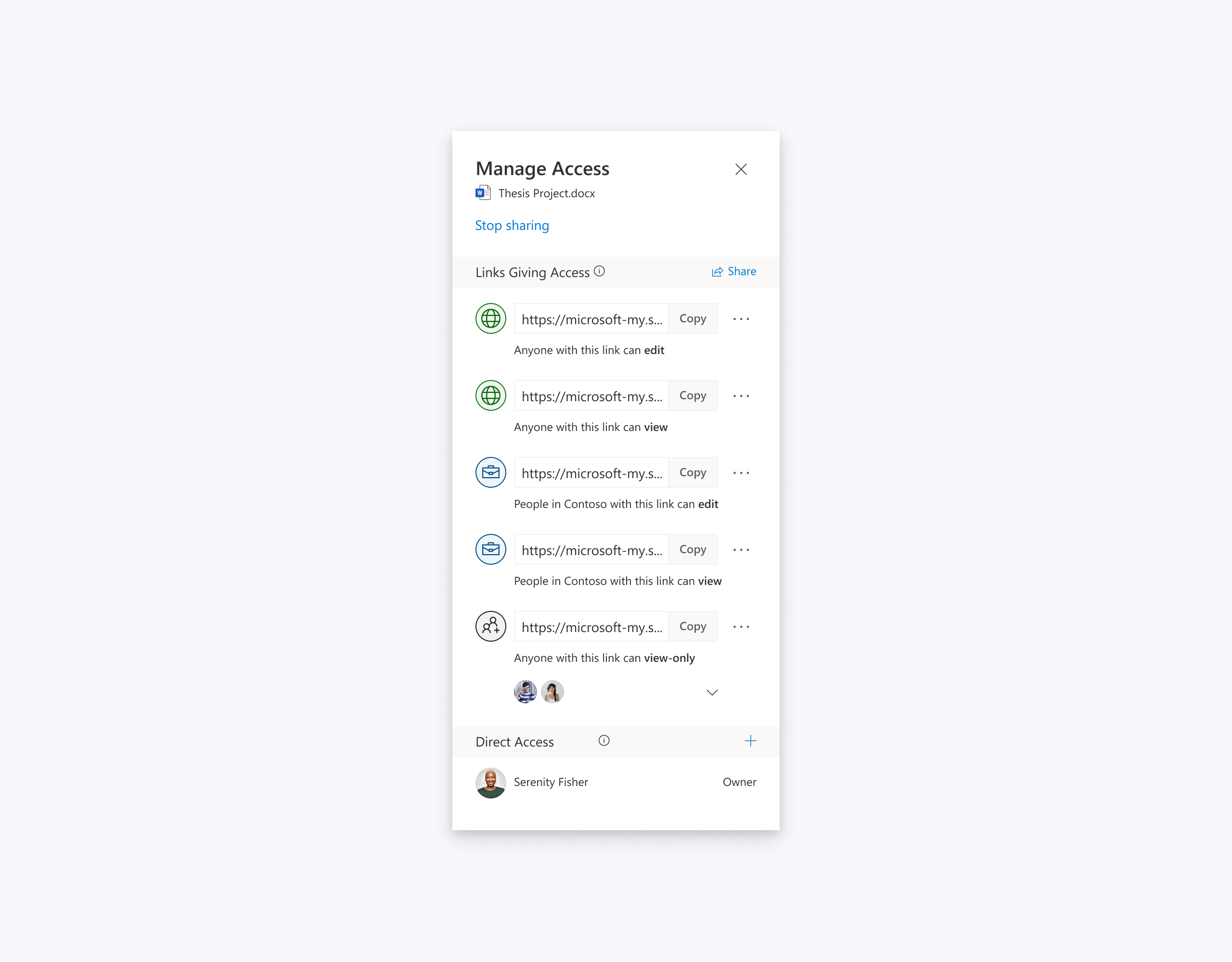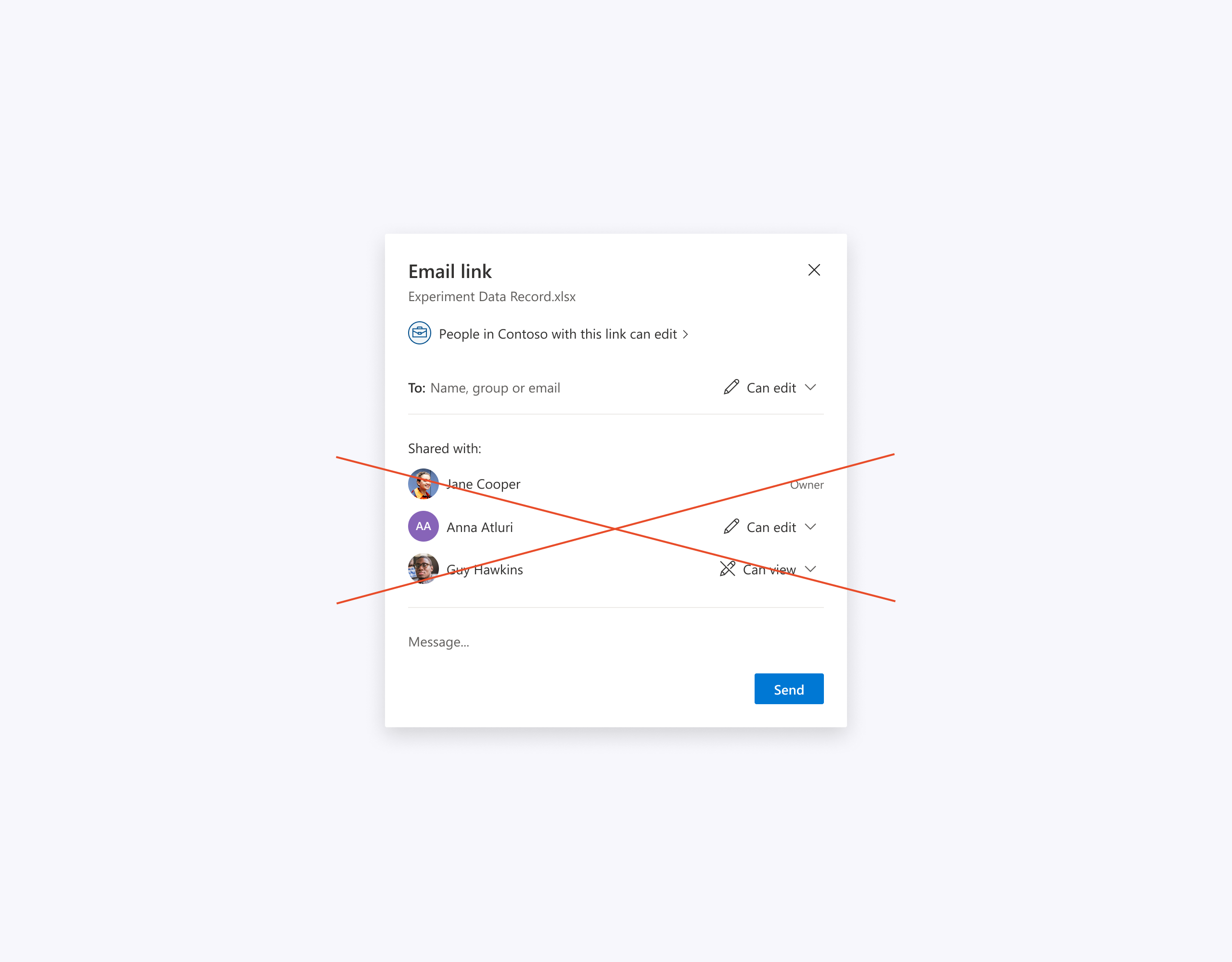 Because of that OneDrive can not afford to implement patterns familiar to people from products like Google Drive, Dropbox, Box.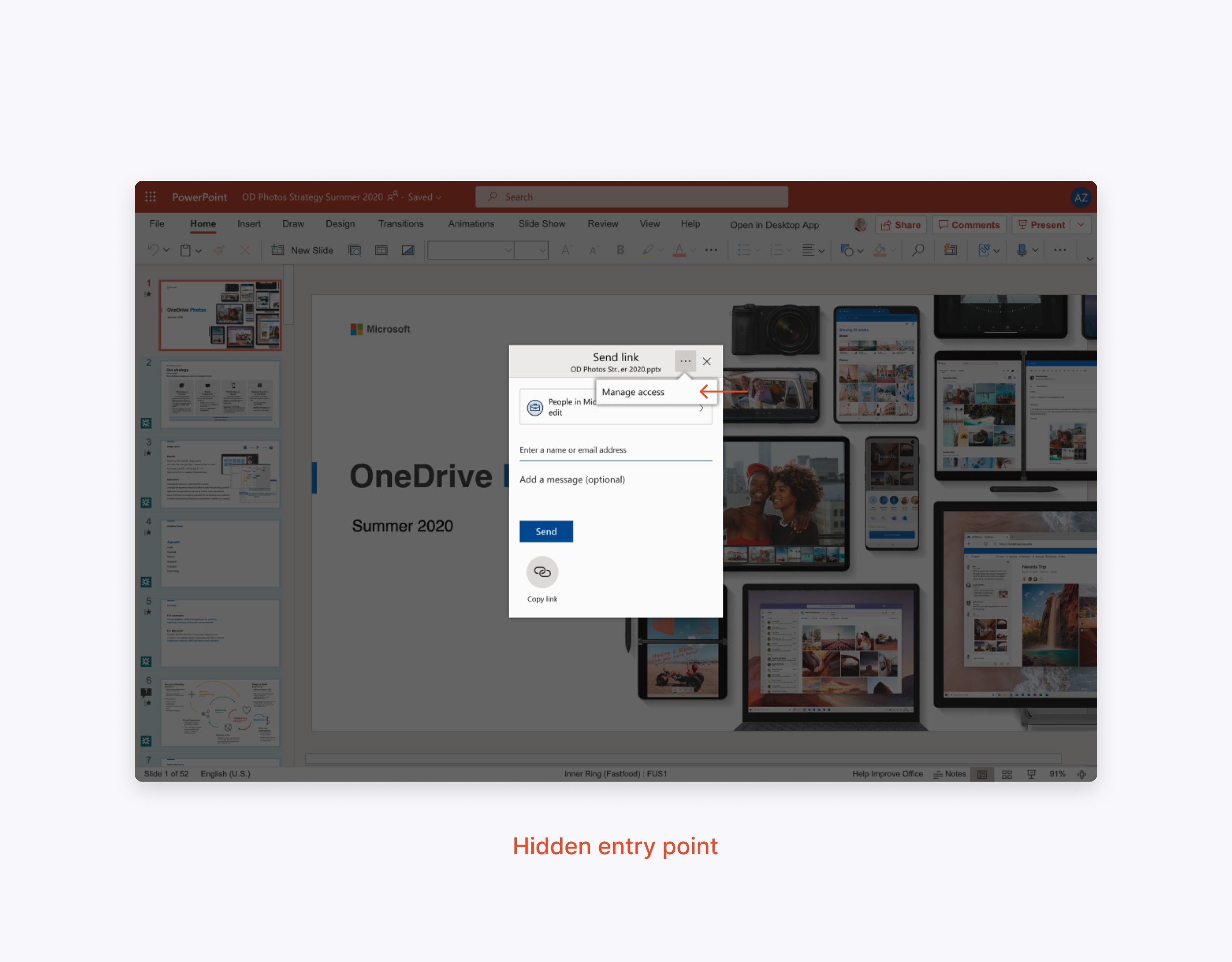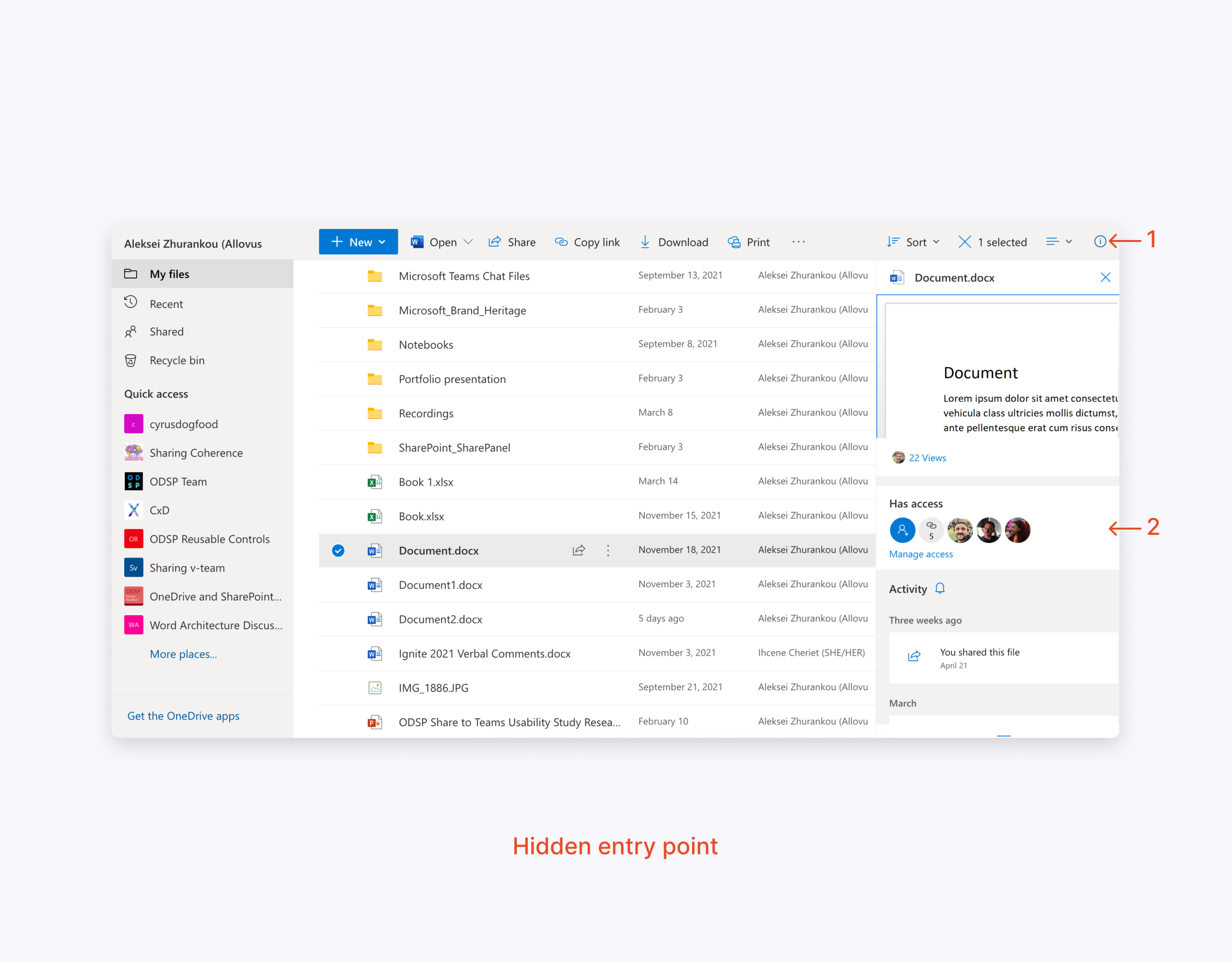 Besides that, the Manage access entry point in the old experience was hidden inside the "more" button and the details pane.
Explorations and user testing
During the Sharing dialog brainstorming sessions and design sprints with our Office 365 partners, we also explored how to improve the Manage access entry point experience.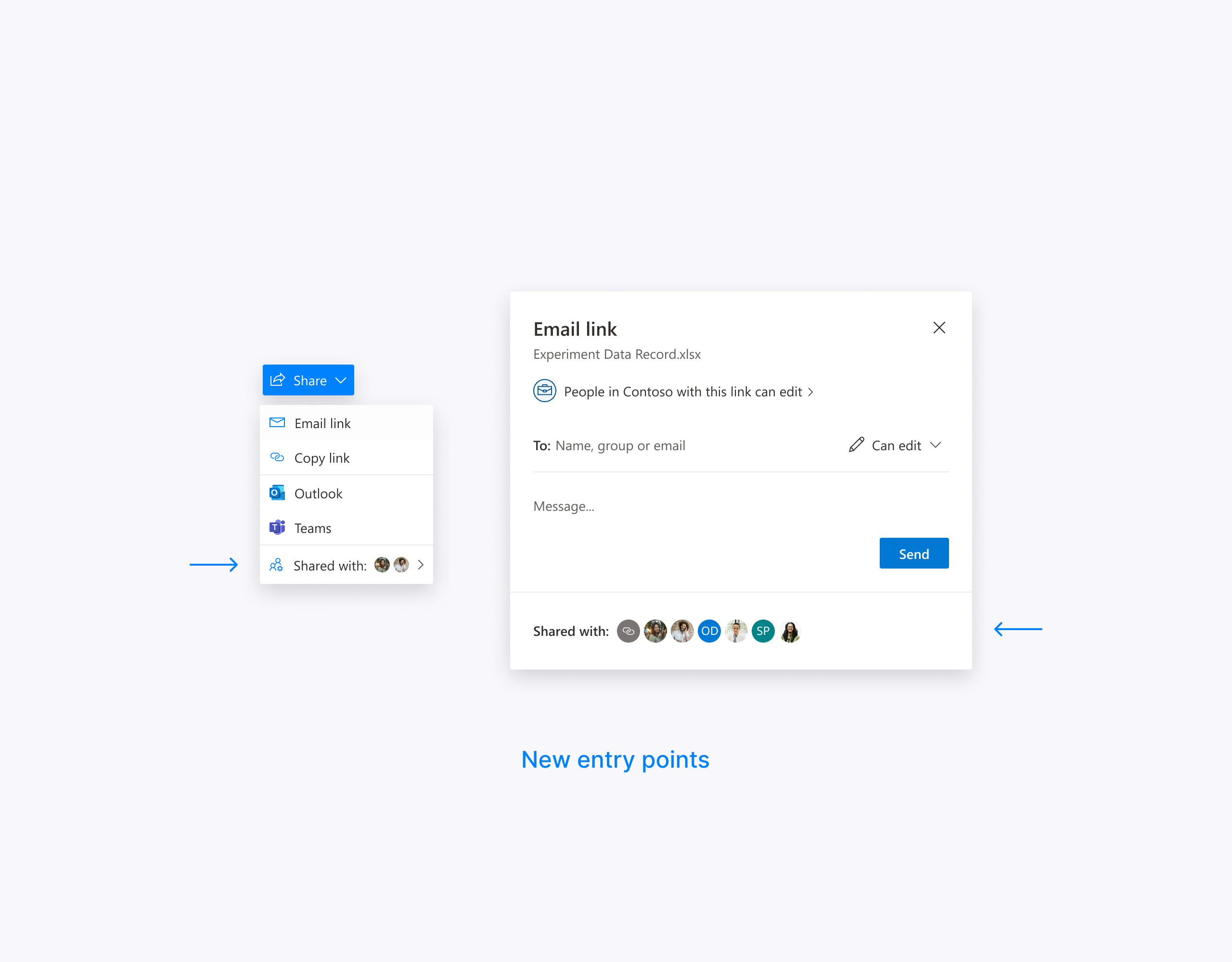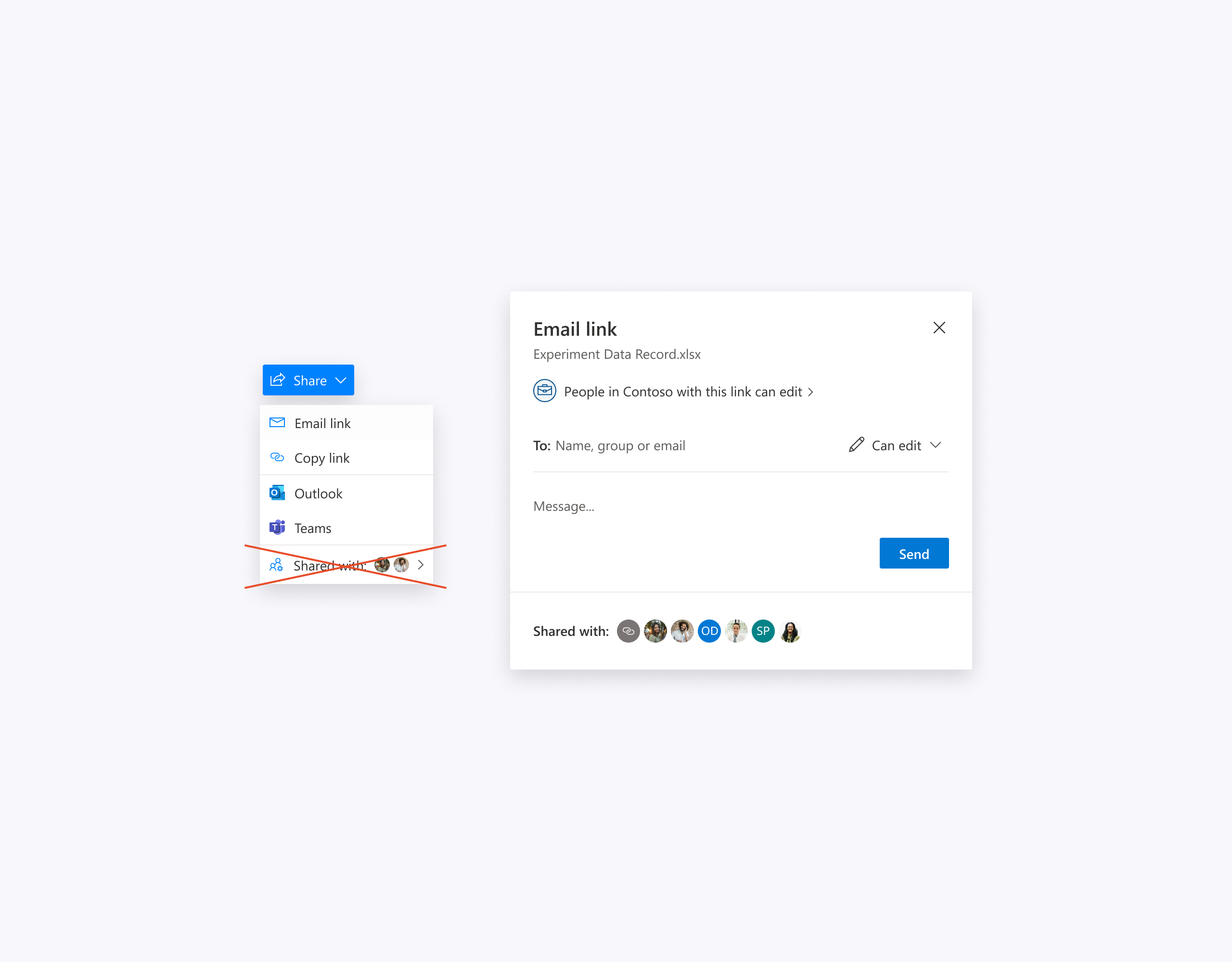 After many iterations, we finalized a couple of ideas and organized an experience wall review with engineers. We received feedback that the face-piles inside the share menu are not feasible due to technical limitations, so we iterated on this idea and transformed it into a simple Manage Access menu item. When the design was settled, we planned a user testing research study.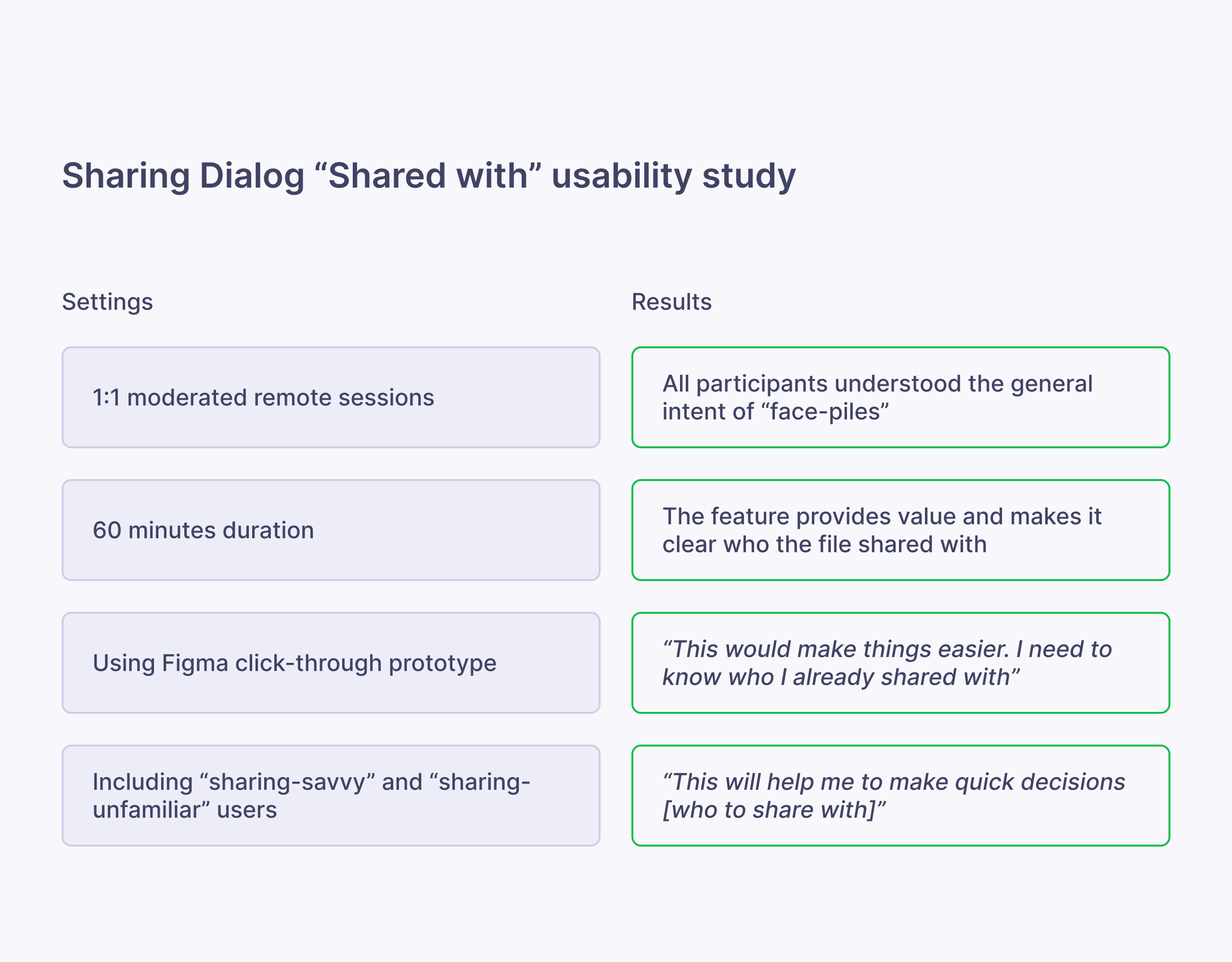 Design implementation and telemetry
The positive feedback reassured our assumptions with qualitative data, and we planned implementation of this design into our production cycle.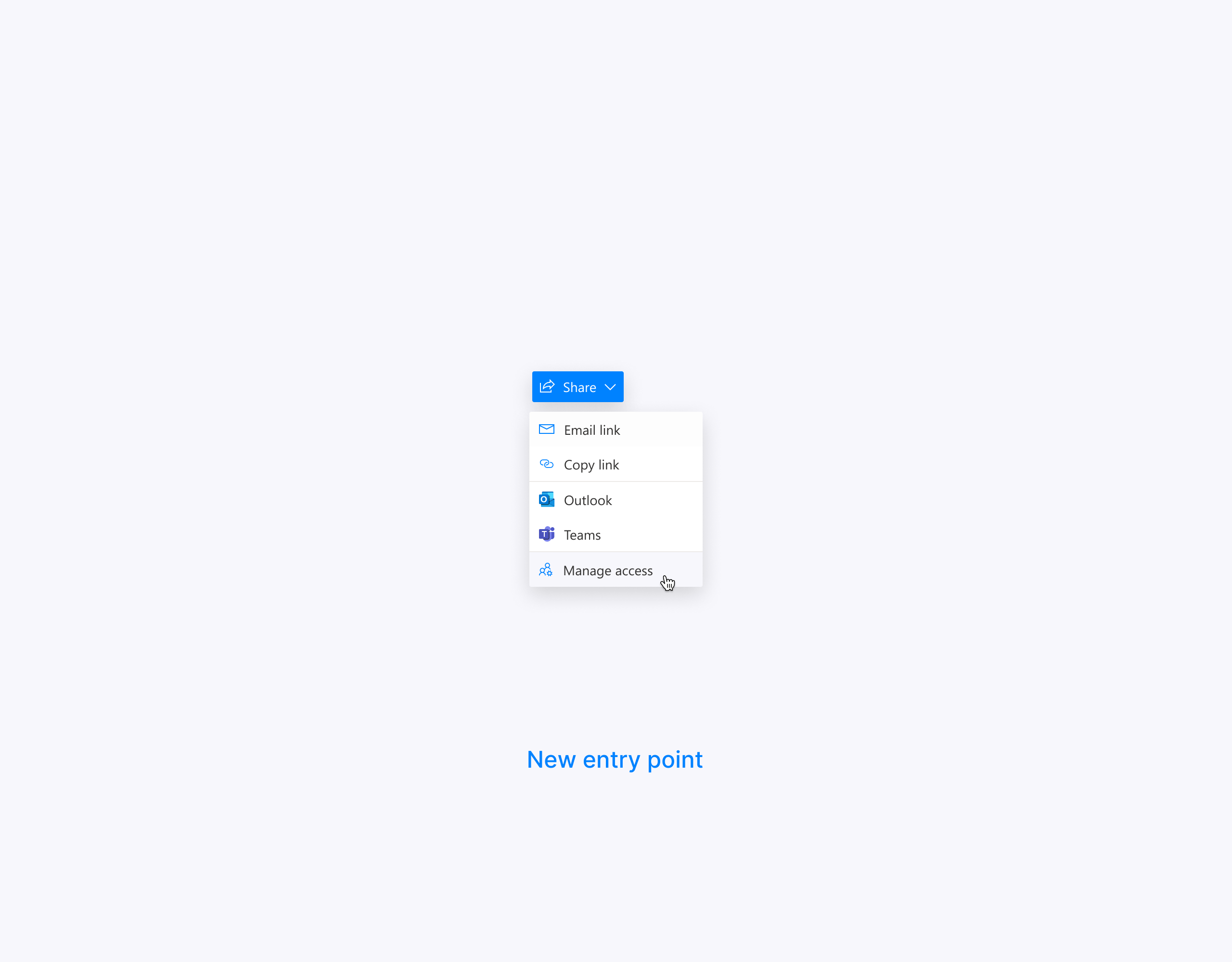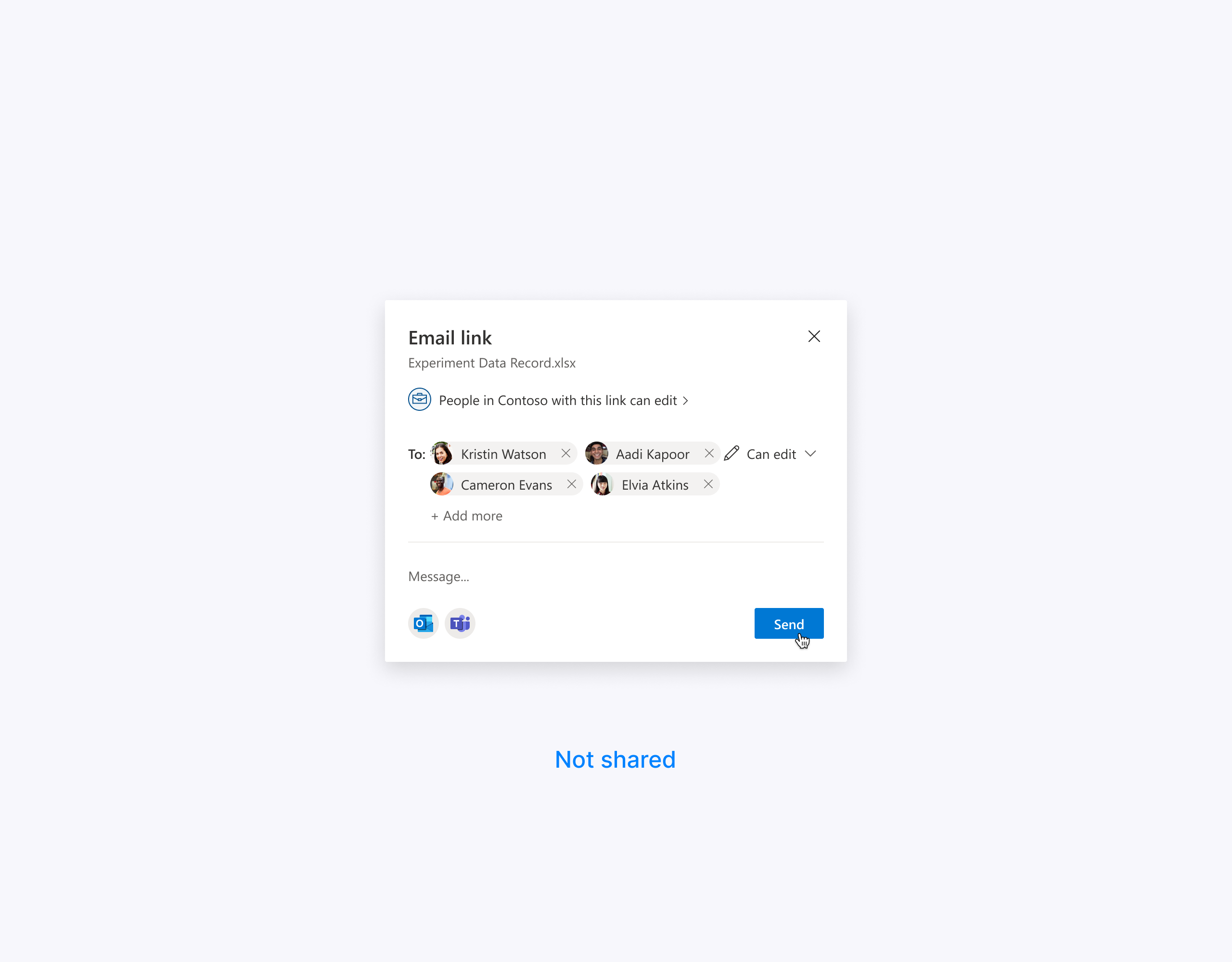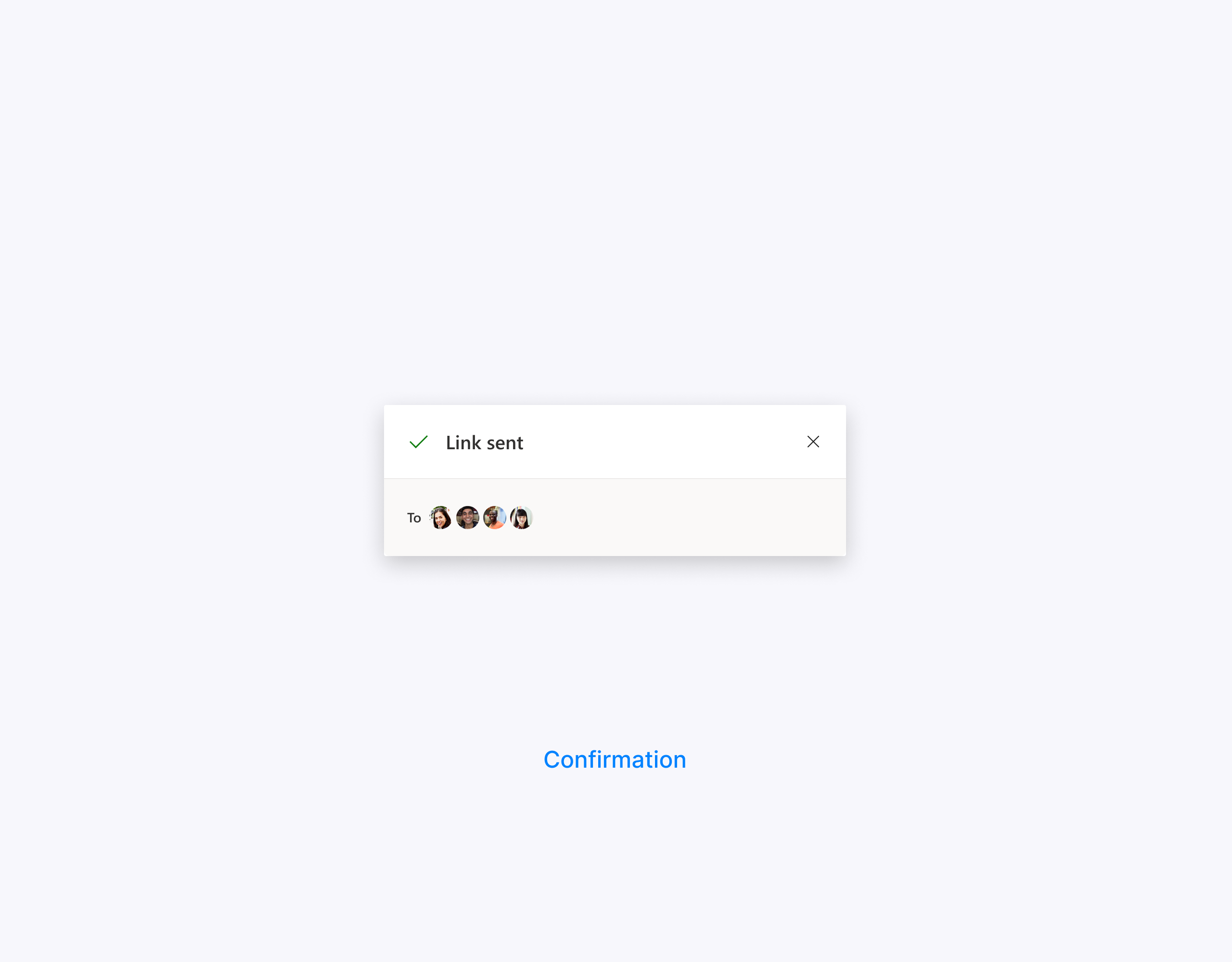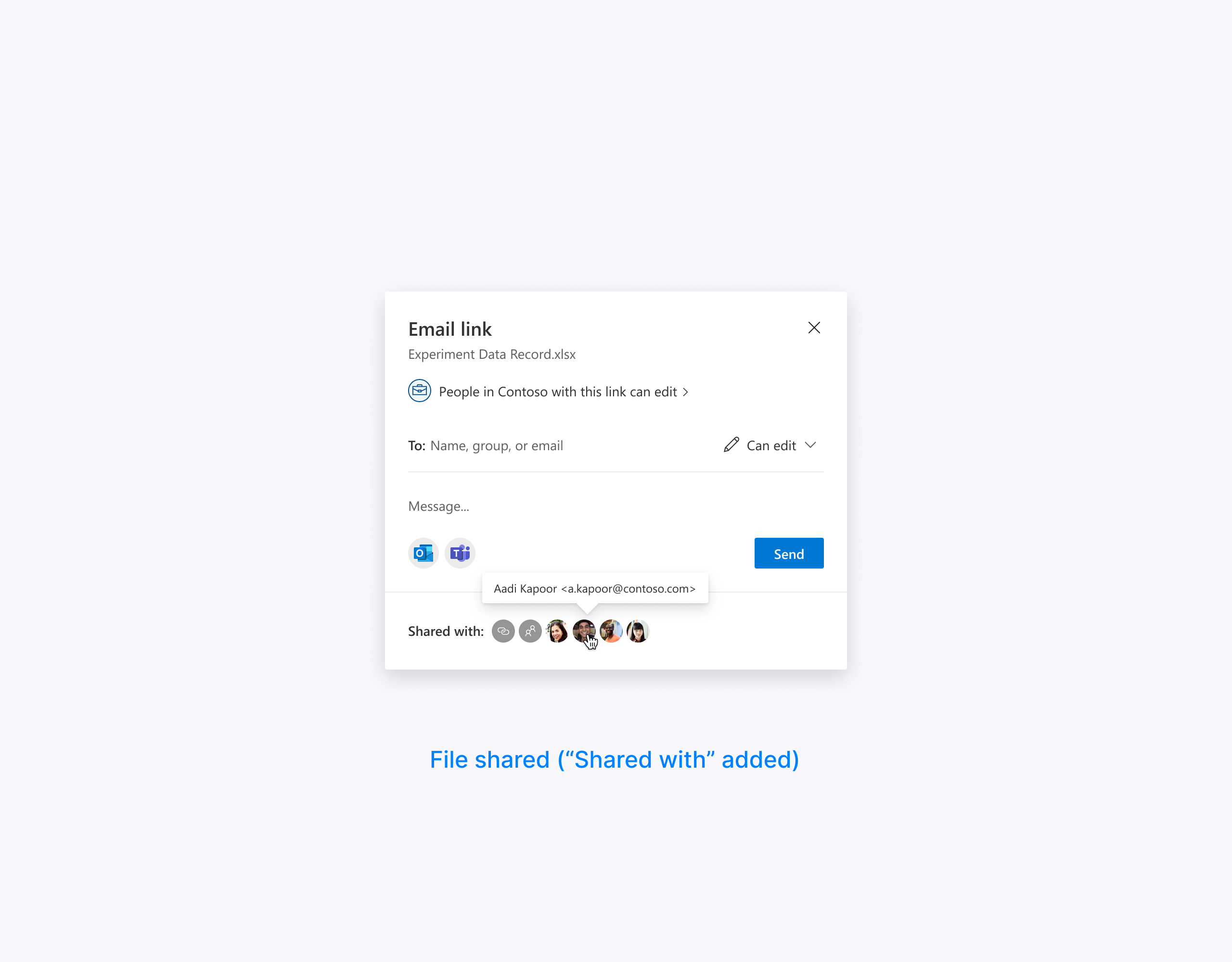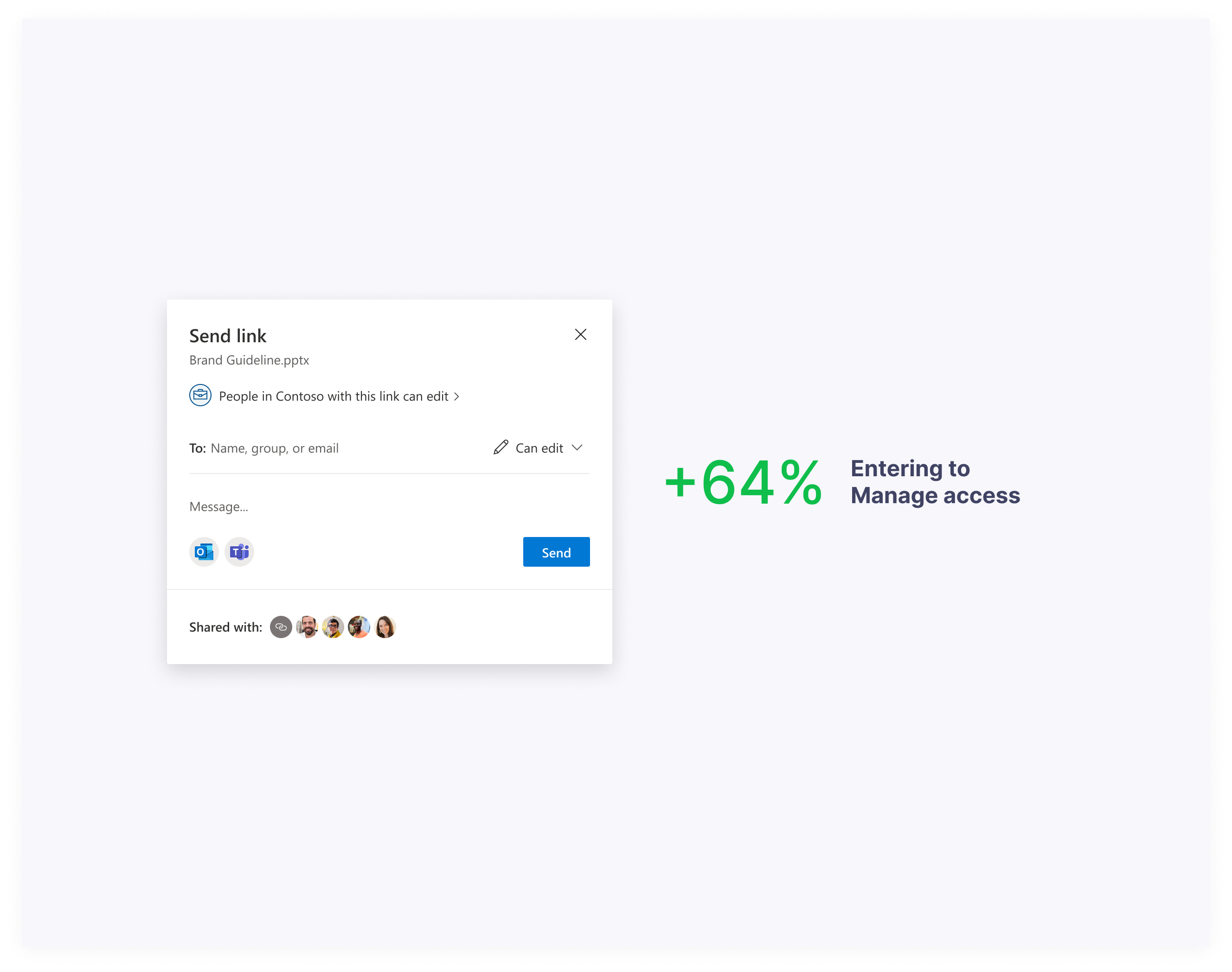 The quantitative data shows us that with the introduction of the new "Shared with" experience, people are more intentional about who and whom they share with and feel more confident.
Next steps
Soon, we will launch our new Manage access experience with a people-centric design and observe how this change affects the sharing dialog metrics.
Thanks for reading!